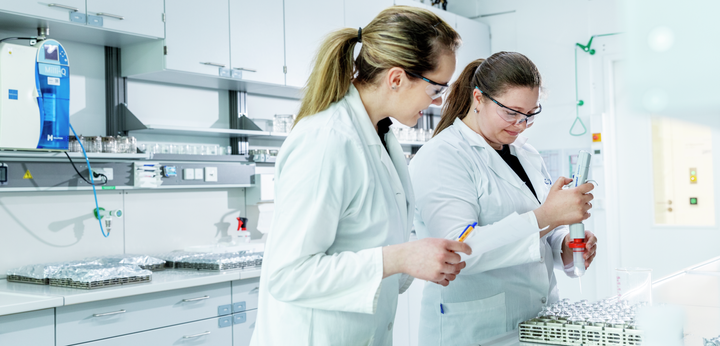 Published on Thursday, February 16, 2023
3 min
What is extractables testing?
Extractable testing is used to identify and analyze possibly harmful chemicals that could be potentially transferred from the packaging to a patient when a medical device or drug product is used. Commonly, extractable testing is carried out in partnership with leachable testing. Therefore, it is not uncommon to hear the tests referred to as extractables and leachables testing (E&L testing) or studies. However, this blog post will focus on extractable testing and its essential role in the pharmaceutical industry.

During drug development and manufacturing stages, extractable studies are designed to test a packaging product against worst-case scenarios. Whether these products are medical devices or product packaging, they will be assessed against harsh polar and non-polar solvents, buffers with high and low pH-values and challenging conditions to identify potential leachables. Extractable studies provide accurate data for identification of organic and inorganic compounds that can potentially migrate into the drug product being required for toxicological assessments. They also contain further information on the suitability of any packaging system used to contain a drug product.

For patient safety, toxicology assessments are crucial, and tests must be carried out according to the most up-to-date regulatory guidance. One of the most recent extractables guideline is the United States Pharmacopeia USP <1663>, which outlines how pharmaceutical packaging and drug delivery systems can be assessed via extractable testing.
Extractables Assessments
Aside from the USP <1663>guidance, manufacturers can follow additional regulatory frameworks to ensure best practices are followed for developing drug products and medical device packaging. These include:
ISO 10993-18, which assesses the biological safety of medical devices
USP <661>, a standard for plastics used for medical device packaging
Forthcoming ICH Q3E guideline
These frameworks are necessary to ensure both primary and secondary packaging components are tested so that manufacturers can identify any potentially harmful chemicals that could contaminate their products as a basis for a subsequent leachables study, and for choice of appropriate packaging components being compatible with the drug product.
Best practices for extractables and leachables studies
Are you looking for more information on regulatory requirements and extractables testing? Why not download our whitepaper below. Our experts provide two example studies, each following a different set of regulatory guidelines.
DOWNLOAD WHITEPAPER
SCHOTT Pharma
SCHOTT Pharma Services strongly emphasizes extractables studies to ensure patient safety and the suitability of packaging components and container closure systems.

SCHOTT Pharma's independent ISO 17025 accredited and FDA registered laboratory can provide data for any packaging component, whether they are made of polymer, elastomer or glass. We use for example the following techniques for analysis:
Headspace gas chromatography mass spectrometry (HS GC-MS) for volatile organic compounds
Gas chromatography mass spectrometry (GC-MS) for semi-volatile organic compounds
Liquid chromatography mass spectrometry (LC-MS) for non-volatile and polar organic compounds
Inductively coupled plasma mass spectrometry (ICP-MS) for elemental impurities
Our assessments are carried out to ensure products comply with the regulatory guidelines, including USP <1663>, USP <1664>, ISO 10993-12/-18, ICH Q3D, USP <232>, PQRI, and ICH M7.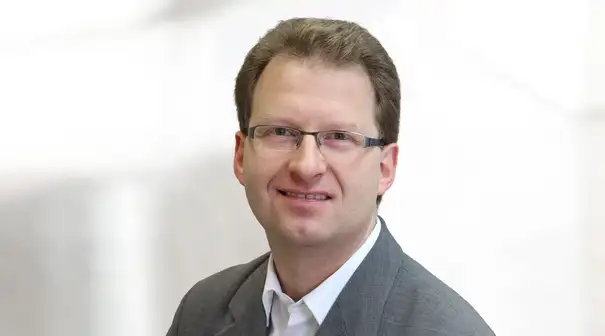 Dr. Matthias Bicker
Scientific Advisor Pharma Services
Register for the latest news
Stay up-to-date with information about SCHOTT Pharma products and services and register for our newsletter.