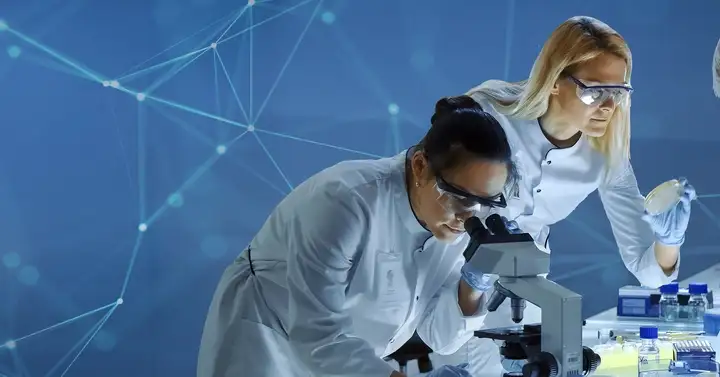 Packaging component characterization
Understand the components you use, to ensure safe storage of your drug
CONTACT US
Compare performance and confirm specifications
When selecting the best-matching packaging components or containment solutions, an objective comparison of performance is essential. After selection, or for lifecycle surveillance of a drug containment solution, product owners also need to confirm that materials match the specification. Both needs go beyond compendial testing, which provides only yes or no answers regarding compliance with predefined criteria of pharmacopeias or standards.

SCHOTT Pharma Services helps customers resolve their comparative performance assessment and material composition challenges by providing reliable data. This is often not easy for customers to achieve on their own, since those tests require the ability and experience to analyse elastomeric and glass material compositions.
Packaging component or material identification by SCHOTT Pharma
A key responsibility of product owners is to control whether the actual quality of supplied packaging components matches the specification. Elastomeric and glass material compositions are particularly difficult to assess, and not every pharmaceutical company has a laboratory with the necessary equipment, skills, and knowledge.
SCHOTT Pharma Services conducts a wide variety of material identification studies. In these studies, a set of analytical techniques is applied and the results are compared against a database of published compositions and reference materials. The wide range of techniques available to our experts enables them to identify whether, for example, surface coatings, chemical strengthening, or de-alkalization have been applied, as well as to identify other properties specific to your chosen containment solution design. As an independent third-party facility, we provide objective material identification tests that enable pharmaceutical companies and suppliers to operate effective material surveillance polices.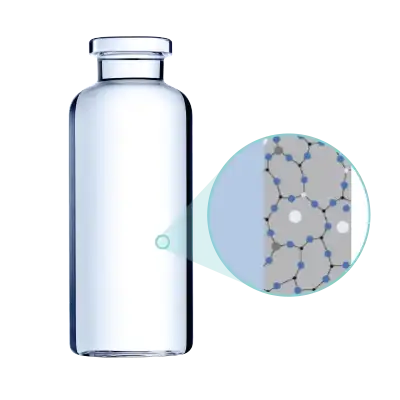 Packaging component performance comparison
When it comes to storing sensitive drugs, pharmacopeia compliance is a necessary but far from sufficient criterion for component packaging selection. If you want to choose the best component, it is essential to have a quantitative understanding of the performance of comparable components.
SCHOTT Pharma Services has decades of experience in conducting comparative studies. Two or more components, such as plungers and syringes, are quantitatively compared with respect to performance critical parameters, such as sensitive material content (e.g. extractable tungsten or extractable glue-related substances) or levels of silicone coating.
For silicone, in particular, there are specific test protocols to measure the total amount of silicone applied to a component or characterize the tendency of silicone to permeate into a solution. These tests make it possible to compare components or systems and identify which offers the lowest risk for incompatibilities such as silicone particle formation.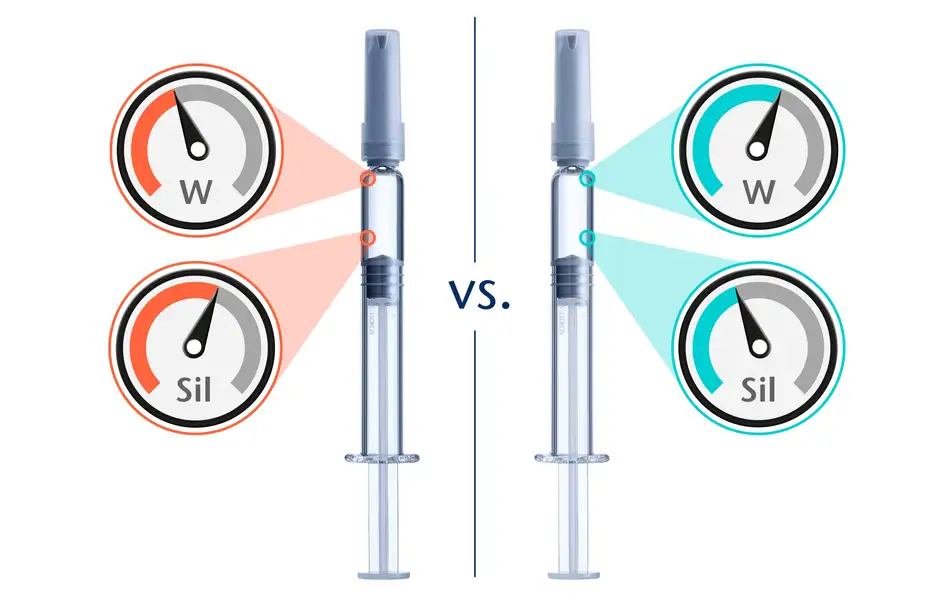 Packaging component characterization at highest resolution
Functional surface coatings are a major challenge for identification and characterization since they can be thinner than hundred nanometers. In these cases, SCHOTT Pharma Services applies sophisticated techniques such as ToF-SIMS (time-of-flight secondary ion mass spectroscopy) and SIMS depth profiling, which enable our experts to verify coating presence, as well as identify and measure the thickness of the layer.
CONTACT US
Packaging component characterization studies: How to proceed
SCHOTT Pharma Services' team of specialists is available to offer support and advice about your pharmaceutical packaging challenge. We offer a complete process that will take you from initial request to effective solution.