About SCHOTT Pharma
Over 130 years ago, Otto Schott set out to improve the world with groundbreaking glass innovations, fueling science and inspiring progress. This pioneering spirit created a global leader in the pharmaceutical industry: SCHOTT Pharma. We design solutions grounded in science to ensure that medicines are safe and easy to use for people around the world – because human health matters.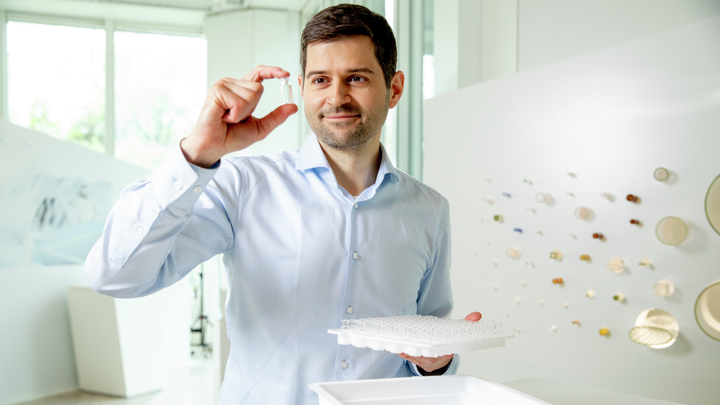 Solutions
SCHOTT Pharma's product portfolio ranges from drug containment solutions to drug delivery systems manufactured in collaboration with leading industry partners. Our selection of pharmaceutical syringes, cartridges, vials, and ampoules is one of the widest and most advanced on the market for injectable drugs, with more than 13 billion drug containers produced every year.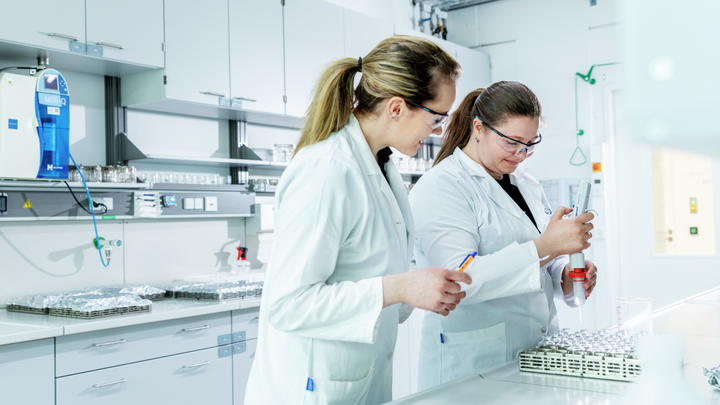 Science
We understand how complex advanced drug containment solutions can be, so we go beyond manufacturing products. Striving to continuously innovate the market, we set new standards in safely delivering medication to patients. SCHOTT Pharma's team of researchers and our own accredited analytical laboratories enable us to support pharmaceutical companies in finding solutions grounded in science.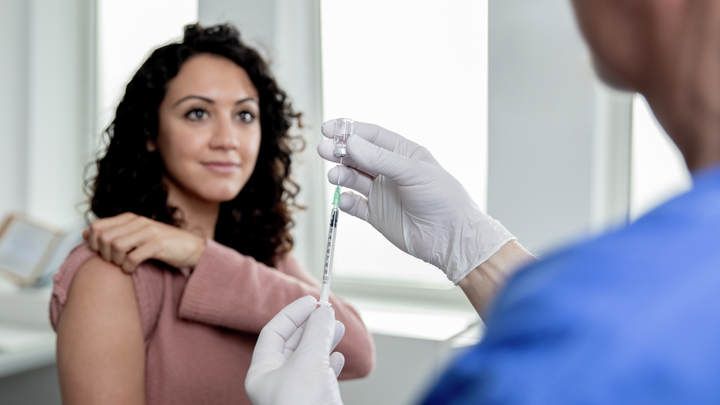 People
Every minute, more than 25,000 patients safely receive an injection stored in one of our primary packaging products. We put patients first by making drug delivery safe, easy, and real. Because human health matters.
Our
ambition: Far

beyond manufacturing

Pharmaceutical manufacturers know that our products enable medicines to reach the patient in a safe, fast, and reliable manner. Based on the requirements of different drug formulations, our solutions are made of borosilicate glass or high-grade pharmaceutical COC polymer.
Our locations worldwide
SCHOTT Pharma employs over 4,700 scientists, pioneers, and problem solvers in North America, Europe, Asia, and Latin America. We operate 16 GMP-compliant manufacturing sites spread across the globe to serve our clients locally and shorten delivery times.

SCHOTT Pharma sales offices and manufacturing sites
North America
SCHOTT de Mexico S.A. de C.V.
Carretera Mexico – Veracruz Km.349 S/N
Venta Parada
94954 Amatlán de los Reyes, Veracruz
Mexico
email: pharma@schott.com
South America
SCHOTT Pharma Brazil Ltda.
Avenida Francisco Nakasato 1801
Itupeva – SP
13295-458
Brazil
email: pharma@schott.com
SCHOTT Envases Farmacèuticos SAS
Autopista Medellín Glorieta Siberia 500 mts. vía Cota
CO- AA9113 Cota Cundinamarca
Colombia
email: pharma@schott.com
SCHOTT Envases Argentina S.A.
Primera Junta 3181
Planta Baja Vicente López
1605 Munro, Provincia Buenos Aires
Argentina
email: pharma@schott.com
Asia
PT. SCHOTT Igar Glass
JL. Meranti 3 Blok L8-06B
Delta Silicon Industrial Park, Desa
Sukaresmi,
Kecamatan Cikarang Selatan, Kabupaten
Bekasi 17550
Indonesia
email: pharma@schott.com
SCHOTT Glass Technologies (Suzhou) Co., Ltd.
No.79 Huoju Road
215009 Suzhou New District
P.R. China
email: pharma@schott.com
SCHOTT Pharmaceutical Packaging (Zhejiang) Co., Ltd.
No. 666 Anju West Road,
Lishui City, Huzhen Town, Jinyun County
321404, Zhejiang
P.R. China"
email: pharma@schott.com
SCHOTT POONAWALLA Private Limited
17-A, Cooperage Road,
New India Centre, 11th Floor,
Mumbai – 400 021
India
email: pharma@schott.com
A strong heritage
SCHOTT Pharma is part of SCHOTT AG, a multinational glass company specializing in the manufacture of glass and glass-ceramics. Headquartered in Mainz, Germany, it is owned by the Carl Zeiss Foundation. The corporate governance statements for SCHOTT Pharma AG & Co. KGaA (Erklärung zur Unternehmensführung) can be found here.
SCHOTT is represented in 34 countries and serves a multitude of industries from Healthcare, Home Appliances & Living, and Consumer Electronics to Semiconductors & Datacom, Optics, Industry & Energy, Automotive, and Astronomy & Aerospace. In the fiscal year 2021, our 17,300 employees generated sales of 2.5 billion euros.
As a foundation company, SCHOTT has anchored responsibility for employees, society, and the environment deeply in its DNA. The goal is to become a climate-neutral company by 2030.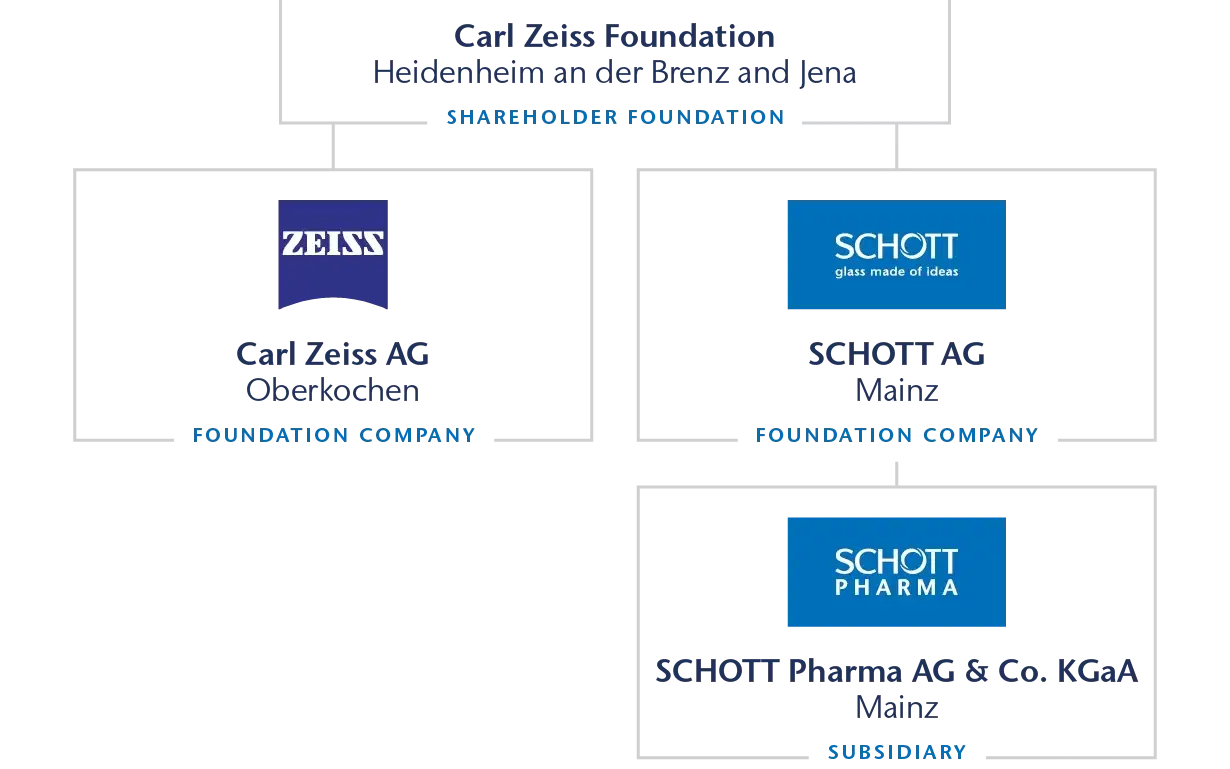 Register for the latest news