Secure storage of liquid drug formulations
Made of Type I Borosilicate Glass, SCHOTT Pharma´s vials offer high chemical resistance for the secure storage of liquid drug formulations. Their accurate dimensions and superior cosmetic quality ensure an efficient fill-and-finish process and secure container closure integrity. In addition, special features such as improved inner surfaces, tighter geometries, and the option of inner and outer coatings fulfill further requirements of specific applications.
High quality pharmaceutical vials with tight geometries
Our vials are available in two quality levels: StandardLine and TopLine. Thanks to 100% camera inspection, both offer tight geometries, but are differentiated by their cosmetic quality.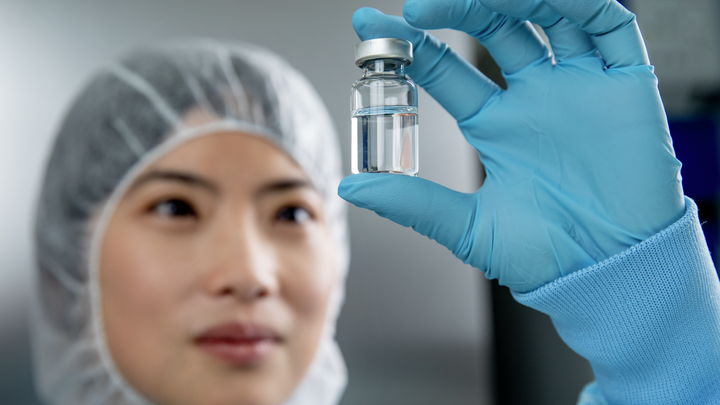 Ensure shelf life stability for sensitive formulations
Based on the sensitivity of a formulation and additional processing steps such as terminal sterilization, a dedicated inner surface is often necessary to minimize drug-container interaction. EVERIC® pure offers an improved inner surface to fully control delamination and minimize leachables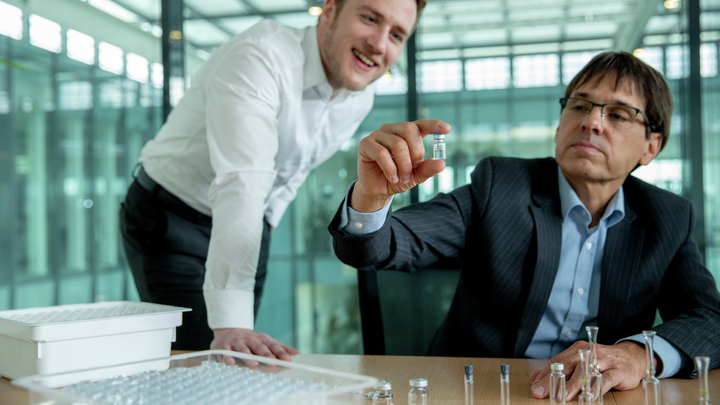 Improve the efficiency of your fill-and-finish process
In order to reliably manufacture life-saving medicines, processes need to be stable and efficient. To improve the efficiency of fill-and-finish lines, packaging solutions such as SCHOTT TopLyo® vials can make a significant contribution.
With the ever-evolving significance of biotech drugs and cost sensitivity in the healthcare sector, drug delivery systems find themselves contending with increased requirements from a market shift towards tighter regulations. SCHOTT Pharma´s vials provide premium surface quality that reliably ensure your product's shelf life.