Inspired by individuals for individuals
With an increase in self-injection devices, high-volume biologics, and home care, there's a rise in demand for medical wearables and self-care devices. But with this demand comes a requirement for small design changes, which can have a huge impact on a person's comfort and lifestyle. SCHOTT TOPPAC® unique offers you the ability to individualize your polymer containers, maximizing your design freedom to find the best solution for your patients.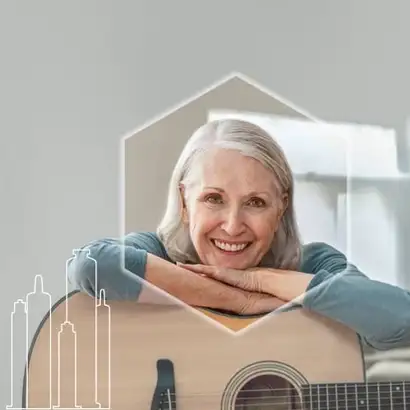 The customizable choice for various medical treatments
Whenever a medical procedure calls for a customized syringe or cartridge, SCHOTT TOPPAC® unique makes the drug delivery process simpler, safer, and faster. Whether it's biologics, insulin, cancer treatments, or large-volume infusions, our injection systems can be developed for your specific device, offering precise dimensions and a choice of customizable features for a perfect fit.
CONTACT US
Developed according to your exact requirements
SCHOTT Pharma's co-creation approach means that your Cyclic Olefin Copolymer (COC) containers will be developed to your exact requirements. This is achieved through our broad design flexibility, which enables us to develop injection systems that are perfectly suited to a device or application.
Alongside customizable features such as lubrication, rubber components and accessories, dimensional flexibility is guaranteed through a defined four-step sampling process. This includes 3D-printed prototypes for fast development iterations, functional samples designed to test the most important injection functions, and fully validated products for routine production.
We will take your container from prototype to full production, ensuring your container has everything you need for your individual application, bringing your drug to market faster, supporting you every step of the way.
CONTACT US
Discover how SCHOTT TOPPAC® unique containers can meet your specific needs
The highly customizable break-resistant container
Manufactured using an advanced COC material for high break resistance, light weight, and transparency.

SCHOTT TOPPAC® unique syringes can be customized in volumes of 1-50 ml, and cartridges 1-20 ml.

Customizable features include dimensions, lubrication, rubber components, syringe accessories (backstops and/or plunger rods), and secondary packaging.
CONTACT US
Available pre-sterilized in a ready-to-use format
SCHOTT TOPPAC® unique containers are manufactured in a cleanroom environment using a state-of-the-art, fully automated production process – from injection molding to final packaging. Containers are delivered pre-sterilized and ready-to-use in an industry-standard tub and nest configuration to enable high-speed filling.