cartriQ®
Ready-to-use pharmaceutical glass cartridges for peptide and protein-based injectables
Request quote
High-precision cartridges dedicated to performance
As a part of the SCHOTT iQ® Platform, cartriQ® is a highly accurate, high-quality ready-to-use (RTU) cartridge system. Able to be processed on a wide range of fill-and-finish equipment, cartriQ® remains nested throughout the entire process without any glass-to-glass contact. In addition, small-volume cartriQ® options are ideal for a broad range of hand-held injection devices.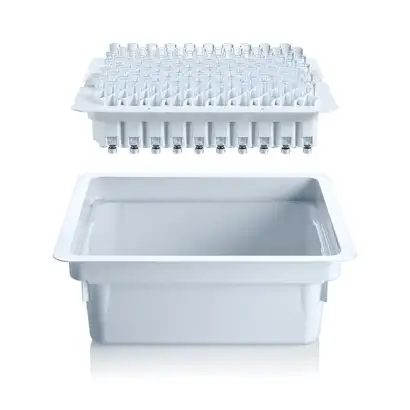 Optimal safety in professional and home care settings
CartriQ® is designed for hand-held injection devices
such as pens and autoinjectors
. These devices are commonly used for biologic drugs such as insulin, GLP-1, growth hormones
such as somatropin
, and follicle-stimulating hormones (FSH).
SCHOTT Pharma's
cartriQ® also enables the transfer of drug administration from hospital to
home care
, allowing patients to
inject
drugs easily and safely in the comfort of their own home.
CONTACT US
Superior functionality and dosage accuracy
Our
cartriQ® cartridges are made out of highly resistant FIOLAX® clear CHR Type I Borosilicate Glass for best-in-class leachables performance. A state-of-the-art baked-on siliconization process ensures a low amount of free silicone.
Tight
dimensional tolerances
that exceed
ISO 13926 lead to superior functionality and dosage accuracy,
while steam
sterilization of the cartriQ® cartridges using pure water ensures minimal ecological impact.
BUY ONLINE NOW
Container material, format, finish, quality and packaging
Container material: FIOLAX® clear CHR Type I Borosilicate Glass

Format: 1.5 ml and 3.0 ml

Finish: 8 mm for combi seals

Quality Level: TopLine

Packaging: pre-sterilized and RTU in a nest and tub configuration
Download Datasheet