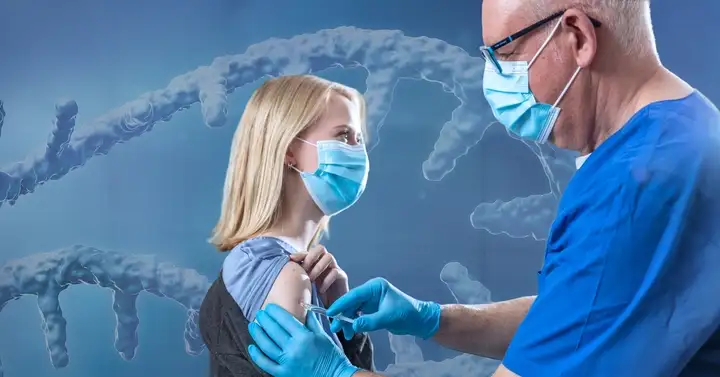 SCHOTT TOPPAC® cosmetic
Ready-to-use
prefillable polymer
syringes for aesthetic treatments
Request quote
Making your cosmetic treatments simple and comfortable
SCHOTT TOPPAC® cosmetic is the ideal prefillable syringe for the global aesthetic injection market. These syringes have been specially designed to make cosmetic treatments as simple and comfortable as possible for both doctors and patients.
Made of an advanced Cyclic Olefin Copolymer (COC), the syringes offer a three-year shelf life for drug stability, with a shape and design optimized for hyaluronic acid injections. The syringe system also features a reduced inner syringe diameter, which ensures lower extrusion forces while administering the medication in more precise dosages, as well as an integrated Luer Lock for secure needle attachment.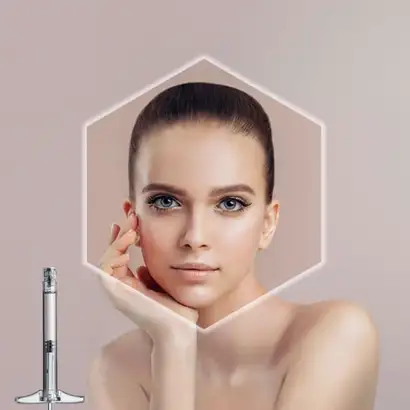 Ideal for hyaluronic acid injections
Dermal fillers have become an integral part of facial plastic surgery to restore volume, with hyaluronic acid being one of the best-known cosmetic fillers for wrinkle injections. As well as its cosmetic applications, hyaluronic acid is also used for medical applications. However, since the gel is highly viscous, doctors need to apply a great deal of force during the injection, and in extreme cases, the high pressure inside the syringe can disconnect the needle hub from the syringe. The application of botulinum toxin (BoNT) demands similar levels of accuracy and patient comfort.
In both cases, SCHOTT TOPPAC® cosmetic syringes offer high mechanical resistance and an integrated Luer Lock for reduced needle pop-off or breakage, increasing ease of application and safety.
CONTACT US
State-of-the-art syringes for aesthetic treatments you can rely on
The advanced COC material used in SCHOTT TOPPAC® cosmetic syringes is inert and stable for a broad range of solutions. The syringe offers an integrated Luer Lock for reduced needle pop-off and breakage, and an incorporated rigid tip cap for easier and more intuitive opening. And while the reduced inner diameter of the cylinder results in lower extrusion forces, the transparent COC material gives your product a high-quality appearance and a low risk of breakage.
CONTACT US
Learn more about the safety and convenience of SCHOTT TOPPAC® cosmetic syringes
Your high quality syringe system for aesthetic injections
COC material leads to longer shelf life due to excellent barrier properties for water vapor and oxygen permeability.

COC assures no ion or metal release and no pH shift.

Stable during steam sterilization up to 150 °C.

Available in 1 ml filling volume.

Additional components available for more ergonomic injections.

Delivered in a 'ready-to-use' package, pre-sterilized in a tub-and-nest configuration for easy fill-and-finish.
Cross-linked silicone for reduced silicone droplets and drug interaction.
DOWNLOAD FLYER
Available pre-sterilized in a ready-to-use format
SCHOTT TOPPAC® cosmetic syringes are manufactured in a cleanroom environment using a state-of-the-art, fully automated production process – from injection molding to the final packaging in nest and tub. This complete drug delivery solution offers an efficient fill-and-finish process, as well as an easy and convenient injection procedure for doctors and patients.