Cartridges Break Resistant (BR)
Pharmaceutical
glass
cartridges for demanding conditions
Request quote
Safe in all circumstances
In emergency situations, breakage of the primary drug packaging is simply not an option. SCHOTT Pharma's break resistant cartridges are a reliable packaging solution made to withstand the most demanding conditions and provide additional safety.
Maintaining standard dimensions, the chemically strengthened cartridge walls provide significantly higher resistance to mechanical stress. Safely stored, the cartridge content is ready for application when time is crucial and every second counts.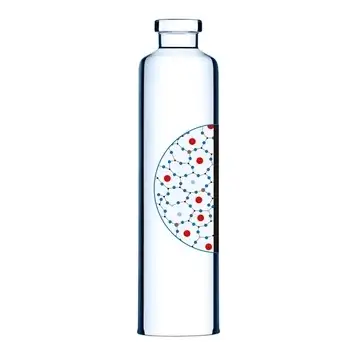 Strong in challenging surroundings
SCHOTT Cartridges BR keep life-saving drugs secure. They are highly suitable for applications where the safe administration of the drug must be ensured under all circumstances.
SCHOTT Pharma's break resistant cartridges are the ideal packaging solution for poison antidotes that require safe and immediate administration to the patient in emergency situations.
CONTACT US
Superior break resistance for maximum drug safety
The higher break resistance of the cartridges results from a series of sophisticated chemical glass hardening processes. To strengthen the glass matrix, sodium ions in the glass surface are exchanged with larger potassium ions in a potassium nitrate bath with FIOLAX®. The result makes a strong point.
Increased break resistance and drug protection.
Unchanged cartridge dimensions enable "drop-in" replacement, with no re-registration required.
Cost savings from a reduction in breakages and defects at the point of use.
Cartridge dimensions are customizable to specific auto injector requirements.
CONTACT US
SCHOTT Cartridges BR – a great fit for your drug
Container material: FIOLAX® clear Type I Borosilicate Glass

Format: customized upon request

Quality Level: StandardLine

Packaging: non-sterile in tray
Cartridges BR are available as non-sterile containers
SCHOTT Pharma's break resistant cartridges come in standardized secondary packaging and are available in a non-sterile container. The cartridges need to be washed and sterilized prior to filling.