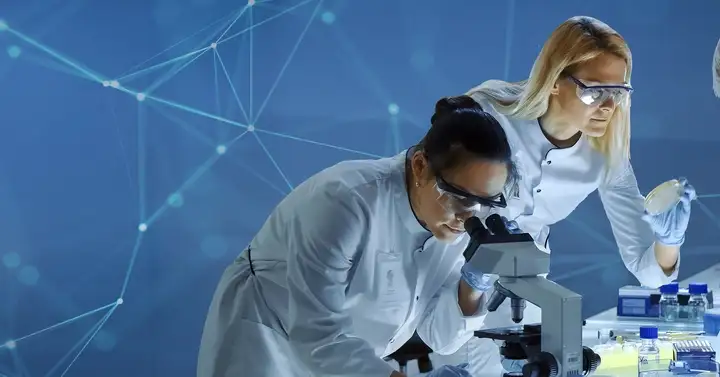 Extractables and leachables studies
Understand the risks of drug-container interaction and choose your containment solution with confidence
CONTACT US
Data-driven risk assessment of leachables with SCHOTT Pharma
During storage, a drug substance continually interacts with the materials of its primary containment system. Potential leaching from glass, metal, polymer, rubber, adhesive, or lubricant materials into the drug can adversely impact drug functionality or cause toxic effects. Extractable and leachable (E&L) studies provide data about those interactions, giving an accurate assessment of potential risks and ensuring that the containment solution selected for your drug product is safe. E&L studies also complete your regulatory submission documentation.
SCHOTT Pharma Services designs and conducts extractables and leachables studies. We also interpret results to support your risk assessment and can compare the suitability of different containment solutions.
Extractables and leachables studies: safety for your application
Extractable studies seek to analyze the worst-case scenario. Harsh buffers are used under challenging conditions (such as elevated temperatures) to test all materials that a drug will come into contact with to reveal which substances can potentially migrate into the drug.
In contrast, leachables studies focus on the actual application scenario. Leachable studies evaluate which substances will actually migrate under the specific storage conditions expected for the planned application scenario. Leachables studies are typically a sub-group of the extractables studies.
Our study designs are customized to specific application scenarios, and comply with regulatory guidelines such as USP <1663>, USP <1664>, ISO 10993-12/-18, ICH Q3D, USP <232>, PQRI, and ICH M7. Our experts can guide you in selecting a meaningful approach, co-ordinate study execution, and assist with interpretation of the data. We will also support toxicological assessment and interpretation upon request.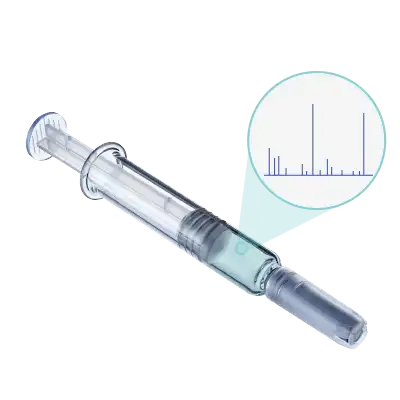 E&L studies: SCHOTT Pharma analyzes the full spectrum of primary packaging components
The methods required for analysis depend on the nature of the different component materials. To provide you with comparable data for all primary packaging components, we are equipped to work with organic (e.g. rubber, polymers, adhesives, or lubricants) as well as inorganic materials (e.g. glass or metal).
To support the analysis of containment solutions and components, we apply techniques such as gas (GC) or liquid chromatography (LC) for organic compounds, and inductive coupled plasma spectroscopy (ICP) for inorganic compounds.
CONTACT US
Extractables and leachables studies: How to proceed
SCHOTT Pharma Services' team of specialists offers support and advice about your pharmaceutical packaging challenge. We provide guidance and a complete process that will take you from initial request to effective solution.