High quality cartridges for parenteral applications
Robust, reliable, and compatible with a wide range of devices, SCHOTT Pharma's range of cartridges dispense drugs in exceptionally accurate doses for any medical situation. From treating patients in need of emergency medication to self-administration by diabetes patients, they offer safe and simple drug delivery.
High quality pharmaceutical cartridges with tight geometries
SCHOTT Pharma's cartridges are available in two quality levels: StandardLine and TopLine. Thanks to 100% camera inspection, both offer tight geometries, but are differentiated by their cosmetic quality.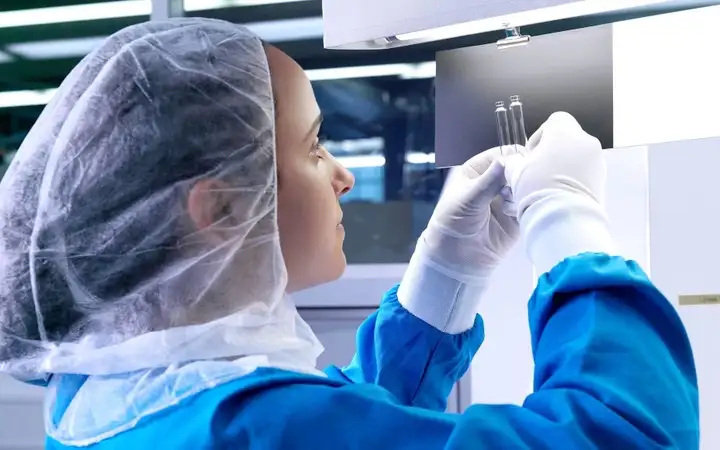 Drug stability and accurate dosage
Since SCHOTT Pharma´s cartridges are made of FIOLAX® Type I Borosilicate Glass, they have an excellent extractables and leachables profile. Tight inner tolerances ensure container closure integrity (CCI) of your plunger stoppers, while an optimized shoulder shape aids accurate medication dosage.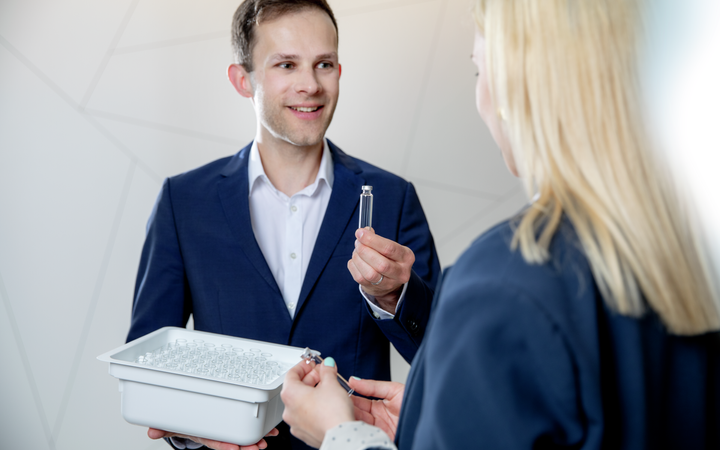 Dedicated to performance
Extremely tight dimensions, superior break resistance, and excellent surface quality result in advanced processing capability and reliable device compatibility to deliver what matters most: patient safety.
For more than 40 years, SCHOTT Pharma has been supplying high quality cartridges for use in pen devices and autoinjectors, as well as dental anesthesia. They form an integral part of our primary packaging portfolio.
Register for the latest news