Testing services for containment selection and registration preparation
SCHOTT Pharma Services provides analytical testing that validates the compatibility of your containment solution for the requirements of your specific drug products. This generates objective data to support the selection of the ideal containment solution, solve root-cause challenges, and prepare regulatory-compliant evidence for your drug product submission.
Our experts combine SCHOTT's heritage in material and surface science with a deep knowledge of pharma-specific requirements and the challenges of drug containment. Our two laboratories in Germany and the US are DIN EN ISO/IEC 17025-accredited and FDA-registered, and offer:
Over 40 years of experience in the analysis of all types of pharmaceutical containment system.
A dedicated contract laboratory group separate from the container business. This enables the confidential comparison of containment systems, including components from different suppliers.
The capability to evaluate syringes, cartridges, vials, ampoules, and autoinjectors with all types of associated components (for example, rubber stoppers, plungers, caps, and needle shields) and upstream contact materials, such as filters, silicone tubing, and carboys.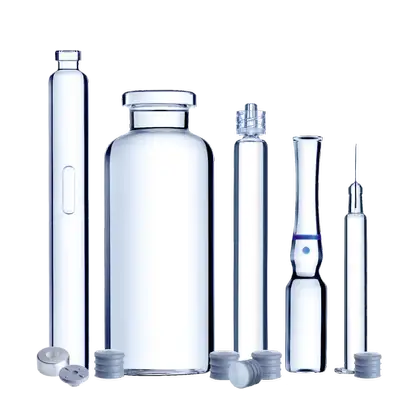 Results made easy: let SCHOTT Pharma coordinate your study
SCHOTT Pharma can support all analytical aspects of your study, from the design to the presentation of results. Once there is alignment on the study proposal and samples have been submitted, we will co-ordinate all aspects of study preparation and execution.
From depyrogenation, through drug and placebo filling, autoclaving, and storage for accelerated ageing studies, to simulation of specific application scenarios and interpretation of results, SCHOTT Pharma experts will help your study deliver reliable conclusions.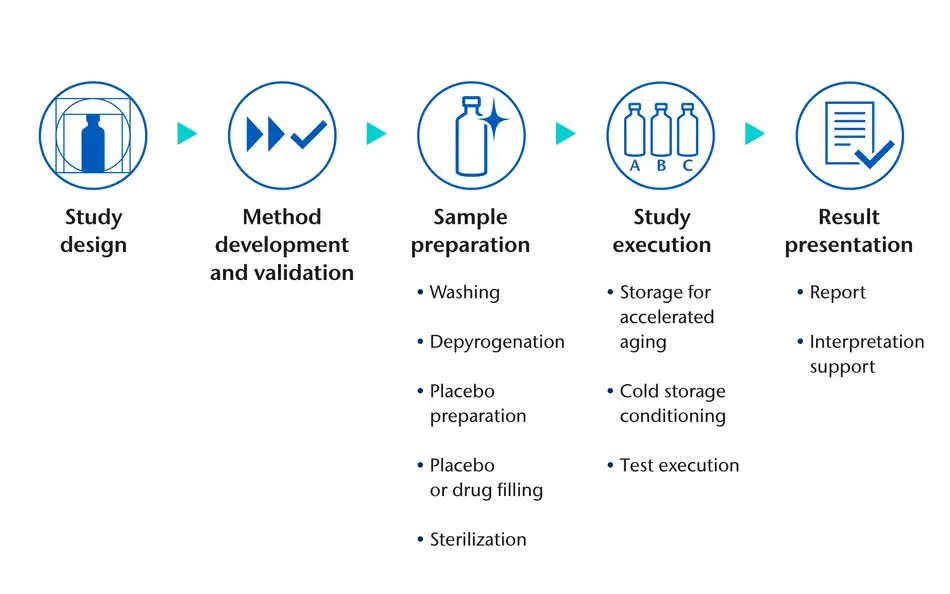 Our core competence: we develop customized methods
Regulatory guidance is available for all types of compatibility studies. However, many methods – especially those concerning drug-container interaction – require customization to reflect the specifics of drug, materials, boundary conditions, and study goals.
Over the last 40 years, our staff have become experts in transforming those specific requirements into validated protocols. Since SCHOTT Pharma has access to the facilities of SCHOTT Group's Research Center, we offer unrivaled variety in study design based on state-of-the-art equipment typically only available in universities.
Pharma analytics: How to proceed
SCHOTT Pharma Services' team of specialists is available to offer support and advice about your pharmaceutical packaging challenge. We offer a complete process that will take you from initial request to effective solution.
Register for the latest news