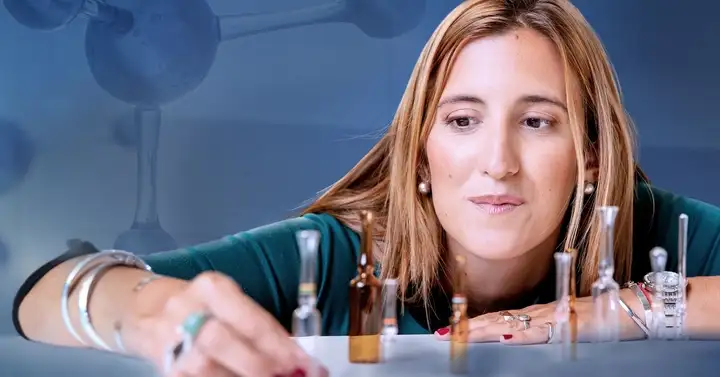 Ampoules Anti-Counterfeiting (AC)
Pharmaceutical glass ampoules for effective protection against drug counterfeiting
Request quote
A safeguard against drug counterfeiting
Reports from the World Health Organization (WHO) show that approximately 10 % of all drugs sold worldwide could be counterfeits. These are oftentimes drugs with wrong dosages, incorrect or absent active ingredients.
Ampoules Anti-Counterfeiting (AC) provide a vital tool for pharmaceutical companies to combat the potential threats and costs of drug counterfeiting, while also protecting patient health.
During the manufacturing process, the ampoule is printed with an ink containing light-emitting particles in the shape of identification rings, OPC dots, and/or printed text. Visible only with a special reader, these markings help to retain the drug's authenticity.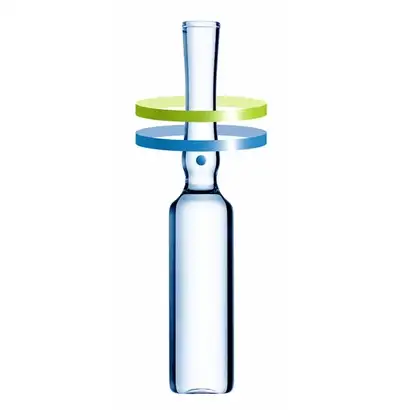 Crucial protection for delicate medicines
Ampoules AC have a wide spectrum of applications within the healtcare industry:
Palliative care to store painkillers.
Anesthetics for short

healtcare

procedures.
Medicines for reproductive health and perinatal care.
CONTACT US
For the protection of intellectual property
The special ink used in the identification rings, OPC dots, and labelled text of Ampoules AC easily establishes the origin of valuable pharmaceutical products.

Ampoules AC ensure the protection of intellectual property and create a unique proof of authenticity.

By preventing drug tainting, Ampoules AC guarantee the protection of reputation and revenue for pharmaceutical companies.
CONTACT US
High quality standards, different materials, formats and forms
Manufactured according to StandardLine quality, Ampoules AC have a high quality level according to Defect Evaluation List (DEL) 2016.

Container material is available in FIOLAX® clear, FIOLAX® amber, and FIOLAX® CHR glass.

Available formats range from 1-30 ml.

A choice of forms is available: B, C and D.

The surface ink has light-emitting particles and is available in a range of colors.

Packaging options include polypropylene tray and lid, cellophane cover and/or polyethylene shrink-wrap upon request.
DOWNLOAD DATA SHEET
Non-sterile containers available
Ampoules AC come in highly standardized secondary packaging and are available in a non-sterile container.
Open Ampoules AC (forms B or C) should be washed and sterilized prior to filling, while closed D ampoules could be directly filled after opening.