Optimizing fill-and-finish operations for increased line efficiency
The optimization of pharmaceutical drug fill-and-finish operations offers significant potential to reduce total costs. At SCHOTT Pharma, we promote a three-fold approach to improving line efficiency:
Pinpointing high-risk areas of pressure and shock along the filling lines with SmartSkin.
Identifying and understanding the root causes of container damage by vial analysis.
Selecting the right drug container: EVERIC® strong & smooth vials for the ultimate filling line performance.
Identifying weak points in the filling system
Whether it's a major glass breakage event or failed quality inspection, identifying where exactly issues are occurring within the manufacturing process can be difficult and resource intensive. Misaligned guardrails; incorrect conveyor, buffer table, or starwheel settings; process transitions, and automated handling systems can all result in excess shocks and applied pressure.
These excess forces result in microfractures, surface damage, breakages, and pre-damage that increase the risk of a major event during production, failed quality inspections, and breakages during shipping and transportation.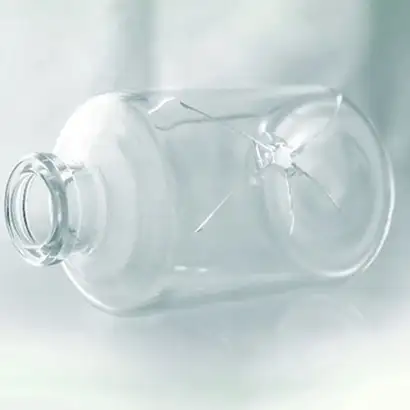 Protect container integrity across the entire fill-and-finish process with SmartSkin
SmartSkin's patented replica containers - also known as 'drones' - mimic the exact shape and size of standard and custom vials, syringes and cartridges. Equipped with hundreds of sensors, these drones are able to traverse filling and finishing lines during production or test runs to measure and map damaging forces.
Monitor surface pressure, horizontal and vertical shock, tilt, and rotation in real-time through washing, filling, capping, inspection and warehouse handling processes. Specialized drones also allow you to measure top load and sealing forces during capping and crimping processes, and residual seal force over time.
SmartSkin's real-time force and motion data helps pharmaceutical manufacturers accelerate troubleshooting and investigations, optimize line setup and changeovers, and prevent unplanned downtime to improve yield and efficiency.
Unlock new potential in productivity and quality with SmartSkin Technologies. For more information, visit: Pharmaceuticals - SmartSkin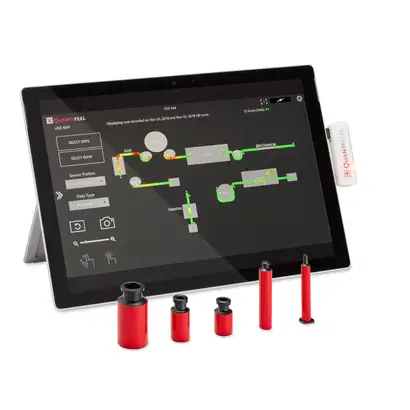 SmartSkin and SCHOTT Pharma - The smart way to investigate glass breakage on fill-and-finish lines.
EVERIC® strong & smooth vials for the ultimate filling line performance
Register for the latest news