Pharmaceutical glass vial for injectable drugs
As the most popular storage container for parenteral drugs, glass vials provide pharmaceutical companies with a safe long-term storage solution for injectable drugs. Since glass is the only material in constant contact with the drug, vials offer a limited number of potential interaction partners, as well as easy handling. SCHOTT Pharma vials convince with their dimensional precision, chemical resistance, and high inspectability. This results in a highly efficient fill-and-finish operation, optimized drug-container interaction, and effective container closure integrity (CCI).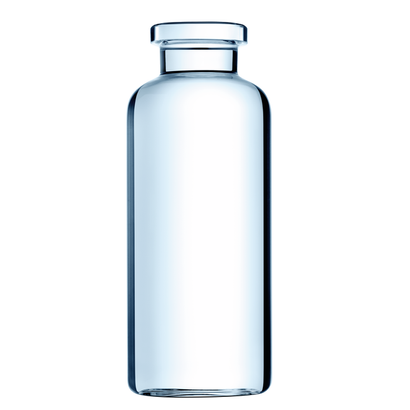 Long-term stability for liquid and lyophilized drugs
Made using Type I Borosilicate Glass with high chemical resistance according to ISO 8362-2, SCHOTT glass vials provide long-term drug stability and can be used for a wide range of applications. These applications include:
Storing liquid drugs from chemicals to vaccines to complex proteins
Storing lyophilized drugs such as biologics
Our vials are produced with tight dimensional and cosmetic control according to cGMP, and are fully compliant with all current quality standards, such as Ph. Eur, USP, and CP.
CONTACT US
High chemical resistance and precise dimensions for an efficient fill-and-finish process
Thanks to excellent raw material and converting expertise, SCHOTT Pharma's TopLine and StandardLine vials have a high chemical resistance.
Precise dimensions enable an effective fill-and-finish process and safe CCI
TopLine and StandardLine vials are characterized by a low reject rate and - thanks to the high cosmetic quality - by high inspecatability
BUY ONLINE NOW
Container material, formats, packaging, and quality
SCHOTT Vials are available in two quality levels: StandardLine and TopLine.
Container material options include SCHOTT FIOLAX® clear (optional CHR) and amber glass tubing.
Formats range from 2R-100R.
Packaging options include tray with optional divider or pre-washed and pre-sterilized.


StandardLine: Minimum cosmetic AQLs (Acceptable Quality Level: the maximum proportion of a defective subset considered acceptable in a sample) according to the current Defect Evaluation List and defined as the most relevant industry standard (also aligned with current PDA Technical Report).
TopLine: Tighter cosmetic AQLs than StandardLine, enabling further customization.
SCHOTT TopLine vials are available as ready-to-use
Small batches of personalized medications and high-value pharmaceuticals often present challenges for fill-and-finish operations. Not only do they require higher quality containers, but they also require more flexibility, with frequent switching between different medications to avoid costly waste.
Available in a pre-washed and pre-sterilized ready-to-use (RTU) configuration, SCHOTT Pharma's TopLine vials can be processed on a variety of new and existing fill-and-finish lines, keeping vials nested throughout the process (including freeze-drying).