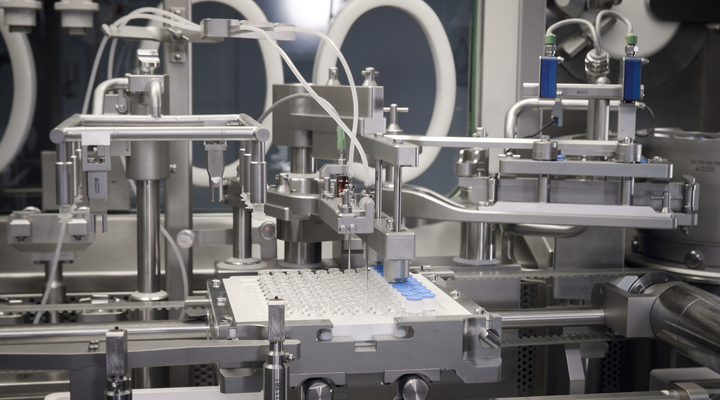 Flexible Drug Filling for Quick Changeovers
Boost your filling efficiency across the entire fill-and-finish process
CONTACT US
Discover your ideal filling setup for your production processes
The increasing demand for personalized medicine leads pharmaceutical companies to produce drugs in smaller batch sizes with frequent changeovers between batches. Therefore the demand for flexible fill-and-finish solutions that allow drug containers of different sizes and configurations to be filled on a single machine is growing.
SCHOTT Pharma has developed and brought to market a holistic platform to help pharma companies implement a flexible and highly efficient filling operation for their production processes.
Your ideal partner for flexible filling
From research and development to registration, all the way to commercial filling, manufacturing pharmaceutical products can be challenging. While batch sizes are decreasing, fill-and-finish operations need to offer more flexibility than ever before. Different types of drug require different types of container, with the possibility that changes in container type may be required throughout a drug's lifecycle. For example, drugs that are first introduced to the market in a vial can later be provided in a syringe with a pen injector for home application. In the end, there is one objective of the utmost importance: the health and well-being of your patients. SCHOTT iQ® was developed with them in mind.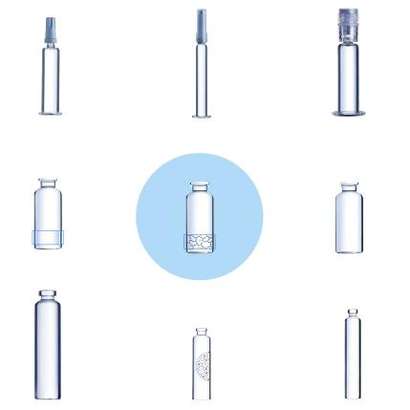 Increased flexibility for pharma manufacturing processes
The pharma industry faces the challenge of bringing their products to market quickly and at low cost. But with increasing regulatory requirements and an emphasis on patient safety, traditional drug manufacturing methods are often inefficient, especially in the field of sterile injectable manufacturing.
Pharma companies have to produce drugs in smaller batch sizes efficiently, with frequent changeovers between batches. As a result, traditional dedicated filling lines are often left idle as demand changes. This reduces the overall equipment effectiveness (OEE).
Pharma companies are therefore looking for a fill and finish/packaging platform that enables glass syringes, vials and cartridges of different sizes and configurations to be filled on a single machine. For this reason, many companies are looking towards flexible filling line technology and RTU components.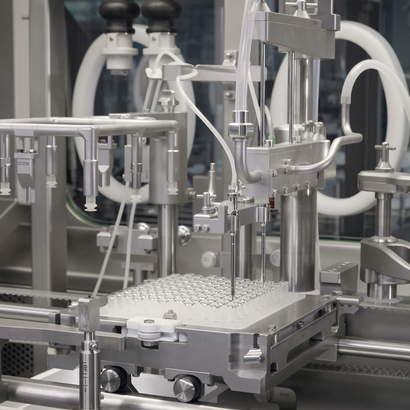 Reduce complexity, maximize flexibility, and enhance patient safety with the SCHOTT iQ® Platform
With the patented SCHOTT iQ® RTU platform, SCHOTT Pharma is setting new standards for RTU containers, designed for flexible fill-and-finish processes. We offer the whole range of primary packaging containers within harmonized and standardized secondary packaging. Using a single, standard filling method allows manufacturers to maximize the efficiency of each filling line, leading to greater flexibility.
The SCHOTT iQ® RTU containers are available washed, depyrogenated, and sterilized, meaning they can go straight into the filling operation, eliminating many steps for pharma companies. The containers are delivered in a nest-and-tub configuration, which also prevents glass-to-glass contact and reduces defects such as scratches, breakage, and particles.
The standardized tub and nest formats enable harmonized machine setups and rapid changeover times between container types such as syriQ®, cartriQ®, and adaptiQ®, as well as various container formats such as adaptiQ® with 2R EVERIC® pure vials; 6R SCHOTT Type I plus vials; or 15R TopLine vials.
Our holistic approach to standardizing the industry's trusted nest-and-tub format for RTU syringes, vials, and cartridges increases machinability and creates a cost advantage for our customers along the entire value chain.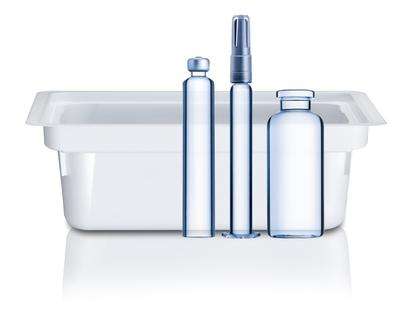 Register for the latest news